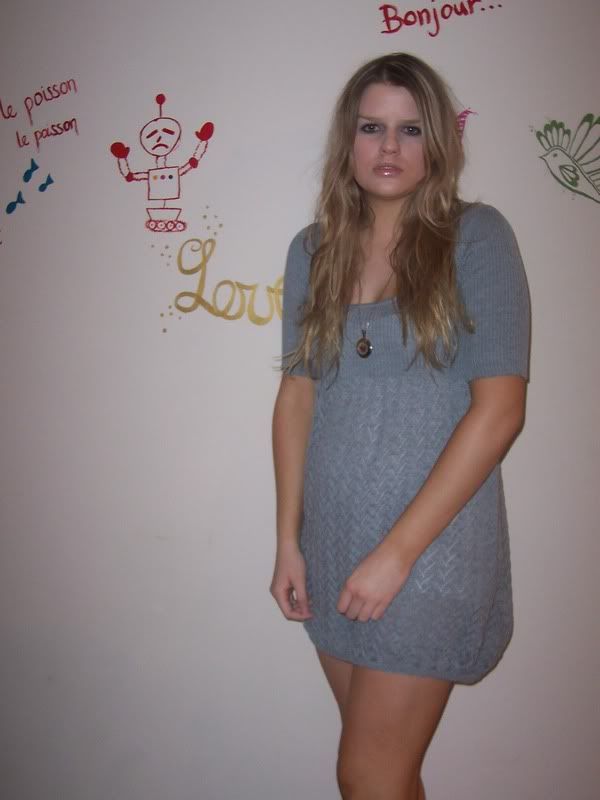 Yes three posts in one day. I am on some kind of blog posting spree.
This is a dress my boyfriend bought me and I didn't really like because it had these not cool sleeves hanging off the end. Then today it suddenly occurred to me, I could totally cut those sleeves off and it could look amazing. So I did, and suddenly the dress gained the ability to do complicated mathematical problems and solve the world financial crisis. So it was a very good thing for me to do. All clap and cheer enthusiastically for me having grasped cutting with scissors back in year one. Bet you are glad I didn't fail that class!
All tell me your thoughts on the dress, is it any better? I can't tell any more because I had an accident earlier involving the scissors and my eyes.
Today someone cool gave me some new music, the new TV On The Radio (oh my gosh am I excited to listen to this), the new Cold War Kids (yay yay yay) and the new Ben Folds (currently obsessing over You Don't Know Me At All featuring Regina Spektor she is the cutest lady alive).
Yay what a happy day!
The end
dress Dotti