Well Sirs, I have been hanging out with Mr Cold for the past 2 days so have been feeling not very good.
So I have no attractive or fun pictures to show you, because frankly I look disgusting at the moment. So disgusting that at work today, I was told that I looked really, really, really awful, and then they started to back away as if I was incredibly diseased. Which didn't hurt my feelings or make me feel bad about myself at all.
So instead I will find a fun old picture for you to gaze at for 6 hours, because I know that's how you really like to spend your time. DON'T DENY IT! I KNOW!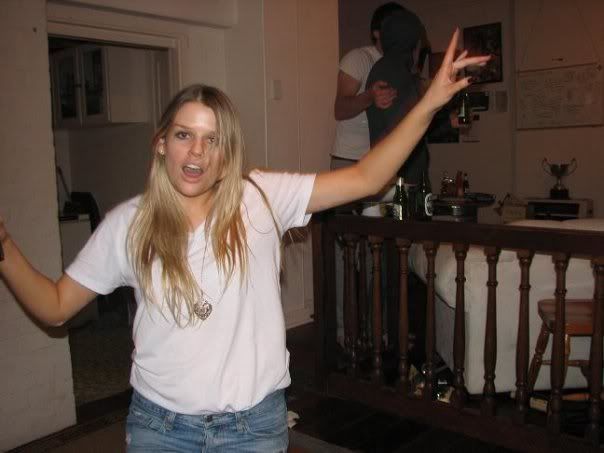 Yes, its stompface, in her trusty white tee and cutoffs. I promise I don't wear this all the time. I think
Bicycle Pirate
took this, with the lovely Theodore.
Meanwhile, back at stompface's lair. I am drinking some wine to cheer myself up. You can all try to cheer me up too! I'll have you know that it is good to try to cheer someone up as it will give you good karma forever.