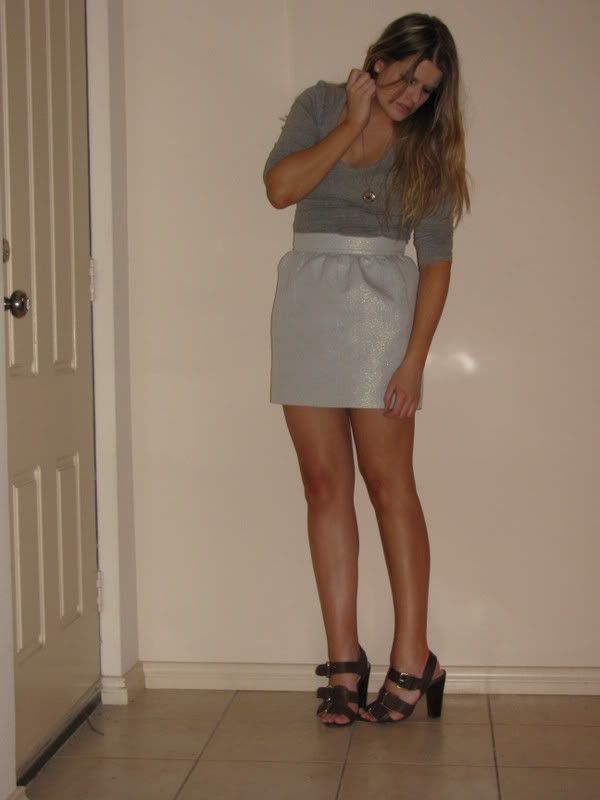 Well, you might all be wondering "Hey, how come my eyes haven't bled from the pain of seeing really horrible things?". That's because my camera was broke, so you didn't have bleedy eyes from gazing for many hours at my pictures of eye bleedyness.
So I've got good news and bad news. The bad news, first, is that well, your eyes are going to bleed A LOT more (yes a lot is two words, thanks Anonymous Dad!), because Stompface has a new camera, and is finding herself increasingly addicted to it, to the point where she took photos all night at a family dinner so that everyone was weeping and wailing because they could no longer see for the excessive flashing. The good news, I have a new camera, so that I AM now very happy, and will no longer hide behind bushes and throw large rocks at you working camera wielding people.
I look rather tan in this picture, I'm not going to lie, I did make out with several Oompa Loompa's to achieve this healthy glow. So it isn't real, but yay for not damaging my delicious skin.
P.s. My extremely short attention span caused me to change around a few things on the old blog. What do you think? I am not so sure, I drew that new header thing today, and I made things more blue and grey. If you have any great interior blog design tips let me know, and I will listen with all 2 of my ears and who knows what amazing things may occur.
P.p.s. There was no light when that picture up there was taken. What a great new flash! I have a feeling we are going to be great friends.
top Dotti, skirt Forever New, shoes Sportsgirl, hair Grown by my own personal head, arms found on the side of a road