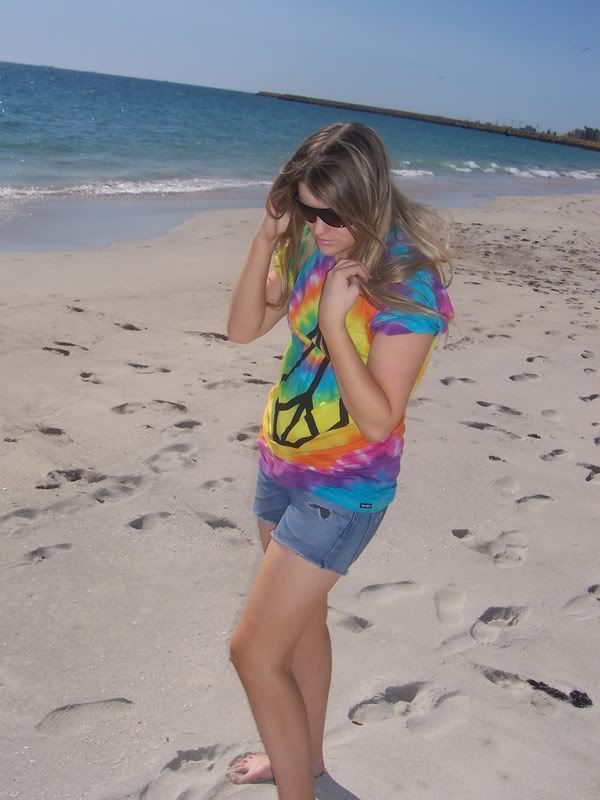 I went to the beach today!!! Also I kind of look like a boy in this picture!! Hooray!
The beach was all kinds of glorious. I went swimming and it was so refreshing and nice. Here is me just before wearing another of my boyfriend's t-shirts. I convinced him to get this one because of the wild tie dye! It was a wild wild ride.
I desperately need to go shopping for new bathers though, because the ones I have are awful. AWFUL. My boyfriend doesn't understand the concept of me needing to buy new bathers every summer. I don't know what is so hard to explain about it? I want to build a house entirely out of bathers one day, and need to slowly build up my supplies.
Also today we bought a rice cooker, and made sushi, and it was also glorious. It felt like such a productive day. Yes you should all feel very proud of me.
tee boyfriend's, shorts Nobody, sunnies some random markets (they look strange in this picture)