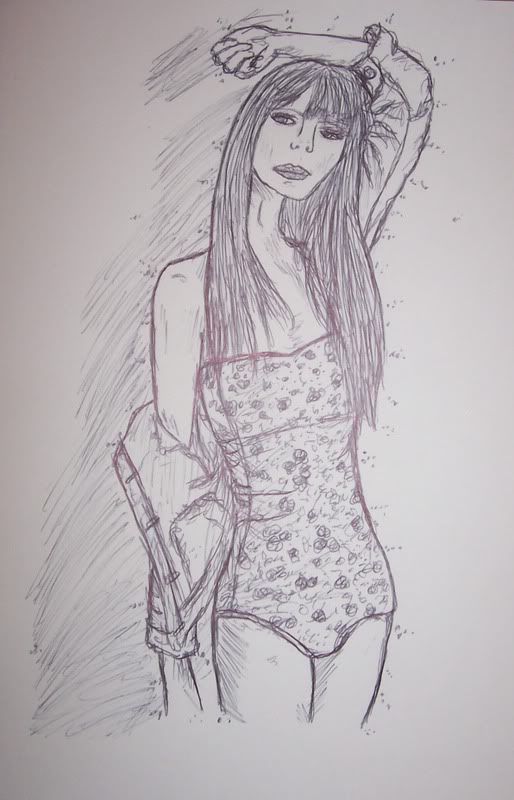 Just a sketch I prepared earlier, whilst "watching" a game of indoor soccer. For some reason everyone found it really hilarious when I asked who won at the end of it.
A week or so I set up this
Bloglovin'
business. It is pretty sweet. If you like games such as follow the leader, you would probably highly enjoy this also. Actually, what do you even do in a game of follow the leader??? I don't even remember. Oh my poor forgotten childhood.
You know what game I do remember!
What's the time Mr Wolf!?
I remember getting seriously panicked whenever the kid who was the wolf turned around and chased us. What a great game. How come noone plays games like that anymore when they grow up? I think I should somehow revive this lost love.
I also still really enjoy nursery rhymes. Sometimes I serenade my boyfriend with them at night, when he is trying to sleep. I'm sure he enjoys it, he just expresses that enjoyment by yelling at me to shut up and bashing me with pillows. Nursery rhymes are another lost love. My favourite was the one with the elephants. "One grey elephant, balancing, step by step on a piece of string, he thought it was the most wonderful stunt, so he called for another elephant!"
I haven't gone off track here at all. So yeah, if you want to play follow the leader, start following my
blog
, and then you can be cool.
Okay I am going to stop talking now! I bet you are glad. Hooray!