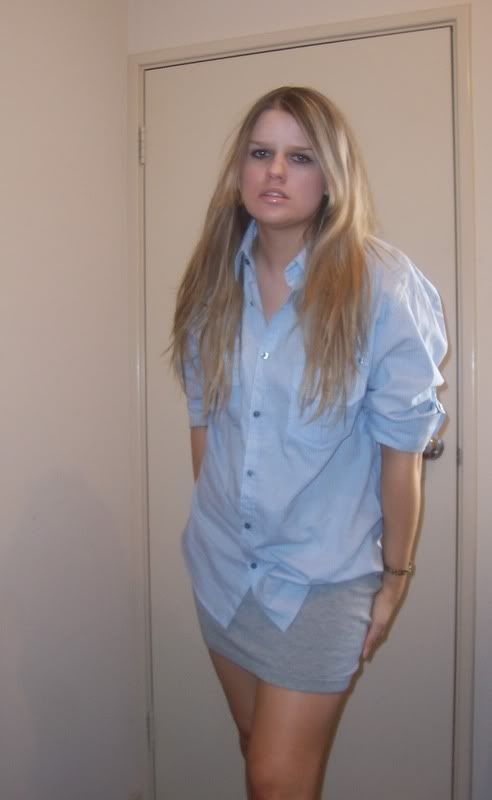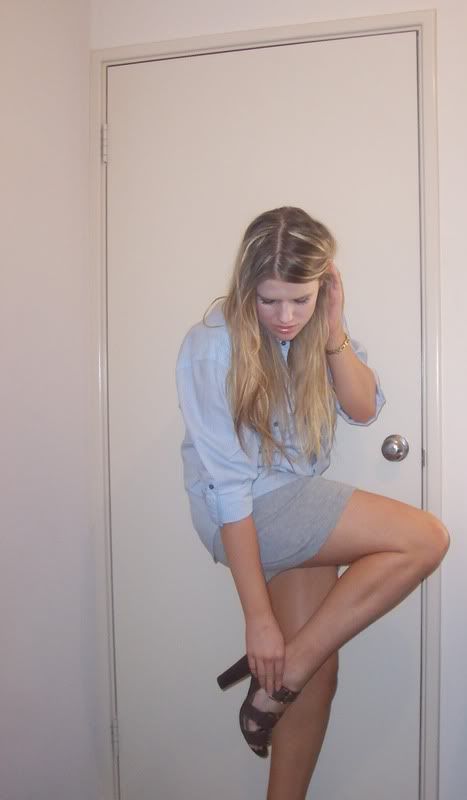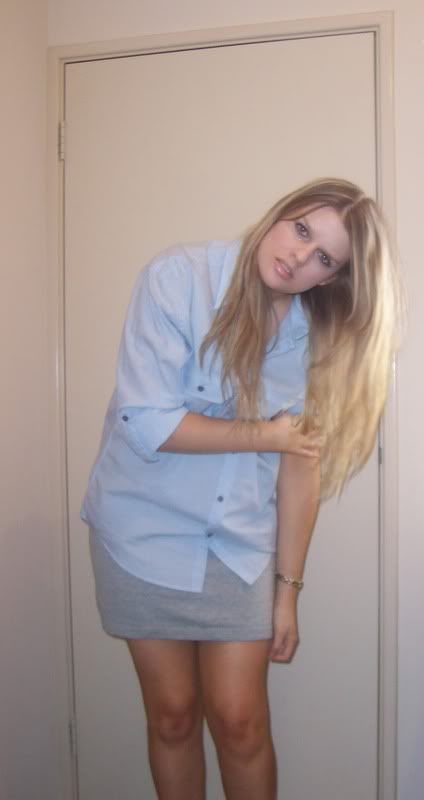 Aloha Universe! How are we this fine day?
It's very sunny out in the outside spaces.
Yes, I have been raiding the boy's wardrobe yet again. He doesn't like it at all, but I do, I think it is very nice. So really he is just confused, one day he will understand and say "Boy am I glad you stole all of my clothes and ran away leaving me with nothing but an old burlap sack." Then I would say, "Don't be silly dear, we don't have a burlap sack, why on earth would we have a burlap sack?" and then he would be sad because he would realise he was just hallucinating and really he had nothing, nothing at all. I am a very nice girlfriend.
You see it is essential for me to raid his wardrobe. As, you will be shocked to hear. I HAVE NO CLOTHES!! No clothes at all, absolutely nothing. It is a very traumatic time for me, having absolutely no clothes or shoes whatsoever. I really really need to go shopping, or else I may self combust. It is a very bad side effect of not having anything to wear.
Oh no! It is the Monday tomorrow. I told you that we were no longer friends Monday. Why do you keep coming around every week like this and demanding my friendship! I only allow having three friends, and that's Friday Night, Saturday and Sunday. There is no more room in my friendship list Monday. I simply do not like you. I think you should leave, it is getting awkward.
You know who is my friend? Beck. Sweet sweet Beck.
The end
shirt boyfriend's, dress Mermaid Sister, shoes Sportsgirl