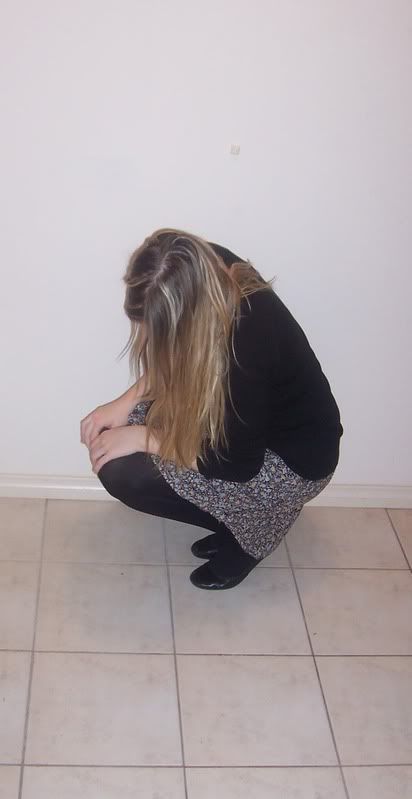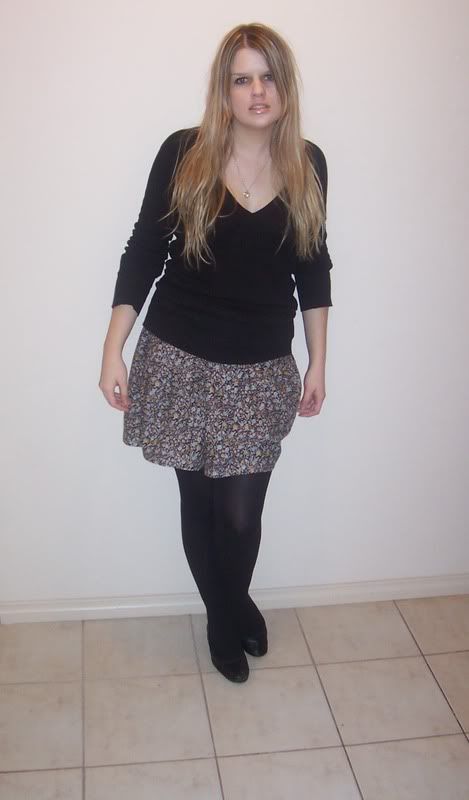 I am beyond exhausted from my day, so am looking rather dishevelled and ratty. Mmm ratty yes I love to look ratty.
I am increasingly becoming addicted to this Gossip Girl thing. Oh my! The addiction is becoming strong. Strong like some unusually strong elastic band, made entirely out of steel and lycra.
I can't wait until my good friend the weekend and I catch up tomorrow night. We have a romantic two days ahead of us, which shall involve merry go rounds, swings and being electro.
I bought over the knee socks today. They are black and very thick and warm. I bought them from a stall dedicated entirely to socks. So of course it took me 3 walks past it, before I figured out it might be a good place to buy socks. Smart I am!
I have nothing of importance to say today. Yes, how not important of me.
sweater Sportsgirl, skirt homemade by Stompface, shoes mystery, tights mystery