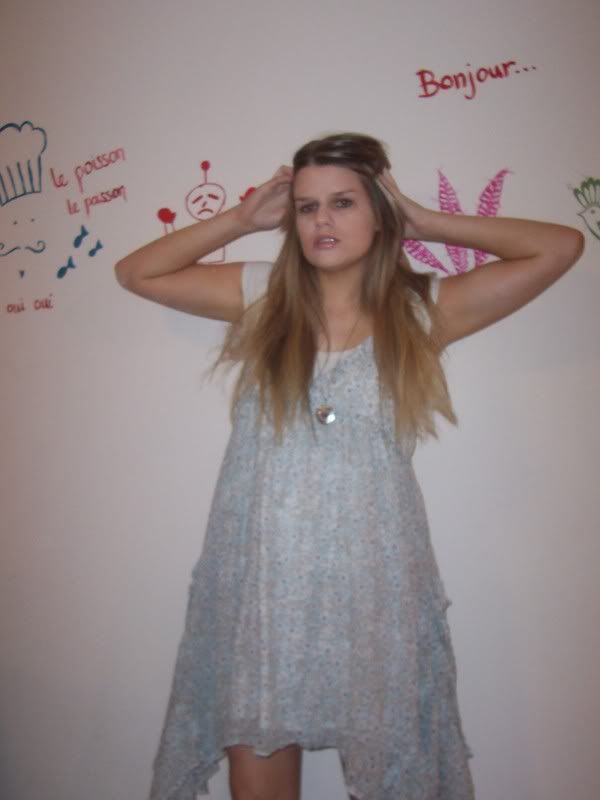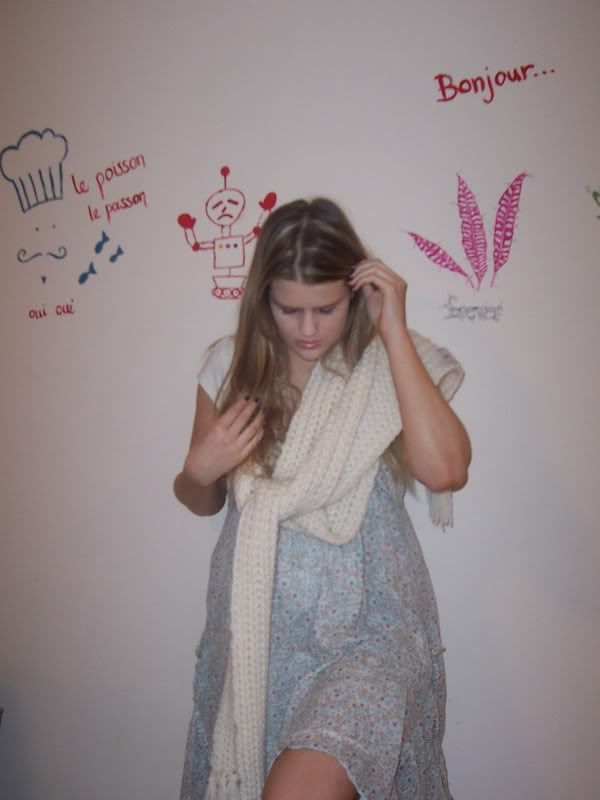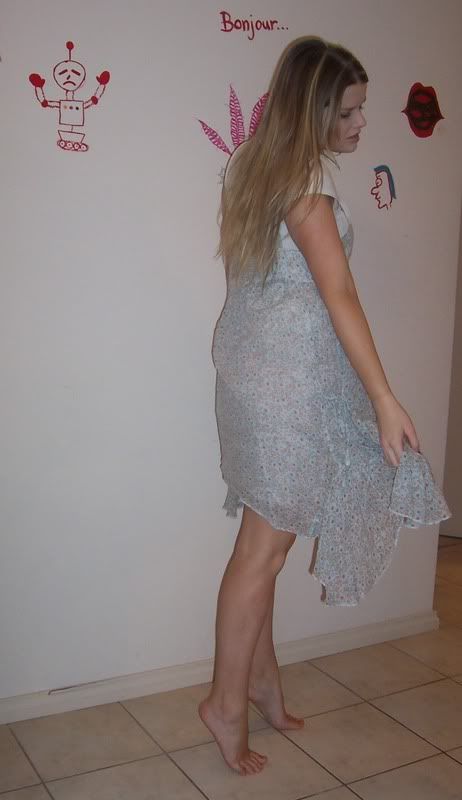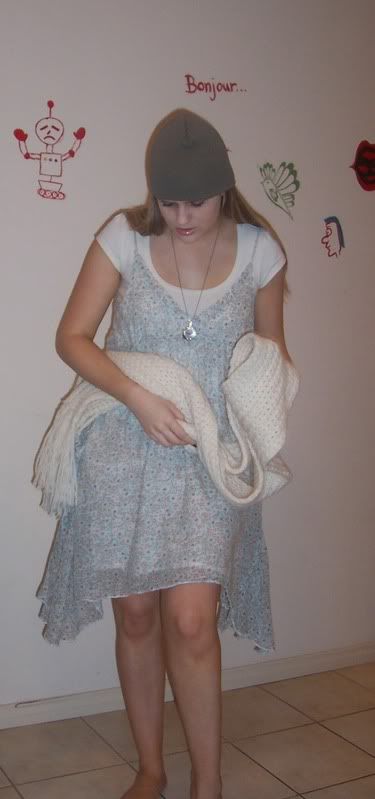 Because when I said make it look
natural
what I really meant was put many dramatic obvious stripes on the top of my head. Yes it is very natural. Natural like a Zebra.
Oh look, a beanie will cover my zebra like appearance, "Oh Hi! Hi
Mrs Velvet
! How ARE you?"
At least my hair is still wild and long and free.
Infact, my hair is such a free spirit, that during the night it uproots itself from my head and goes on many adventures in jungles and rainforests and goes to raid lost arks. In the morning I wake up and there are all these ancient artefacts sitting on my pillow and I think "Damn, it happened again!"
Take some pictures next time please Hair. It all sounds very exciting.
dress Grab, top Sportsgirl, scarf Country Road, beanie boyfriends