You're a tasty piece of pastry
You're so lighty flighty flakey
I go where the party takes me...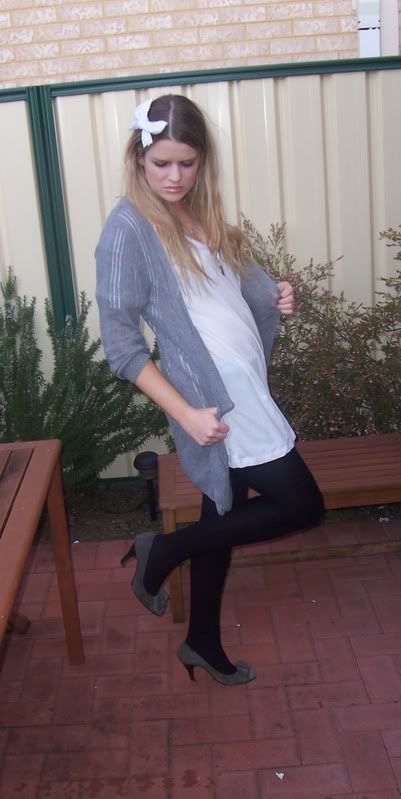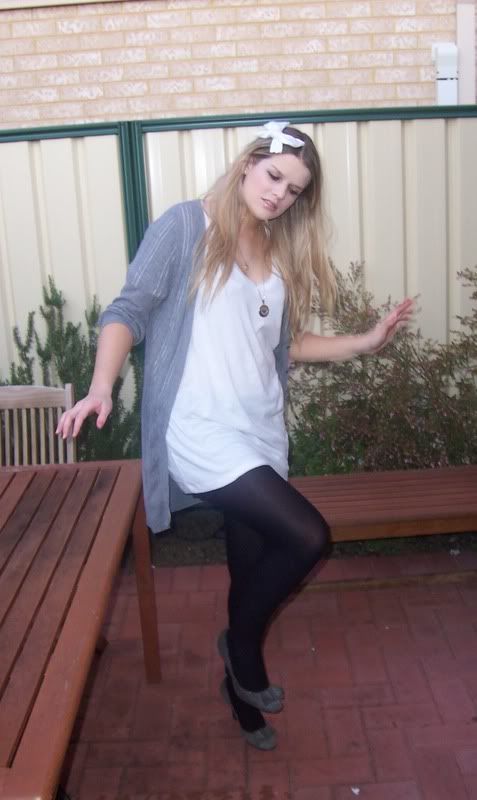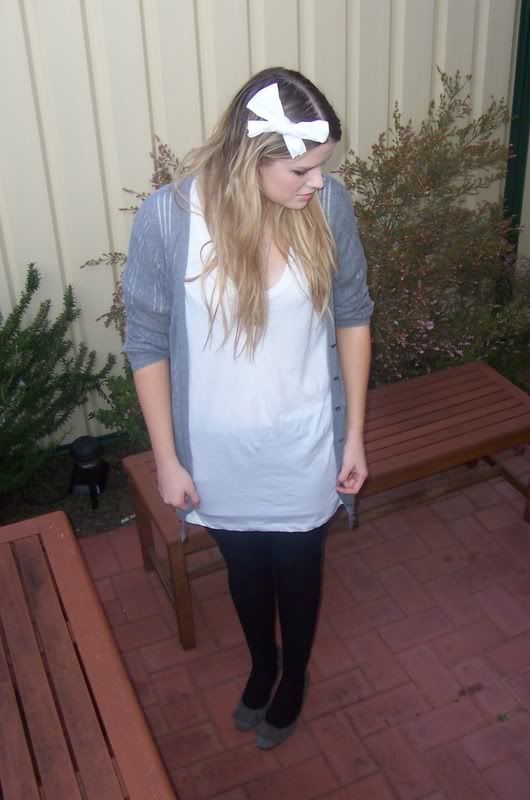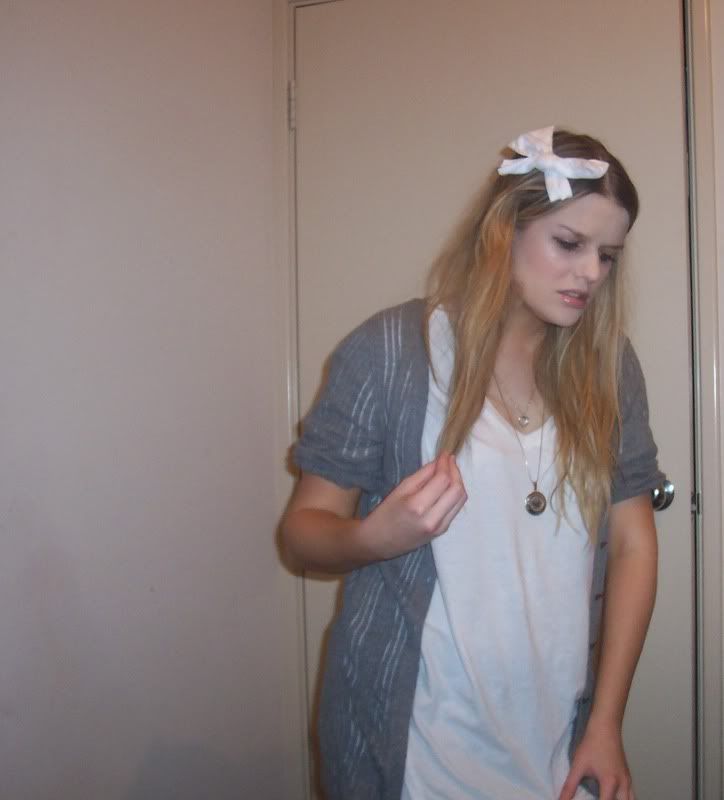 I've jumped on the giant bow bandwagon...you know how I feel about things that are giant (what with me being a giant an all..).
I made this bow out of real life material, the kind that grows in fabric stores.
It is white.
I love wearing clothes, pretty much daily, this is a good example of it.
P.S: MUST... BOOK....HAIRDRESSERS....APPOINTMENT...
sportsgirl cardigan, xl mens white tee, sachi shoes, stompface bowedit: yes I have corrected my spelling, thanks for your wise words of wisdom anonymous dad.