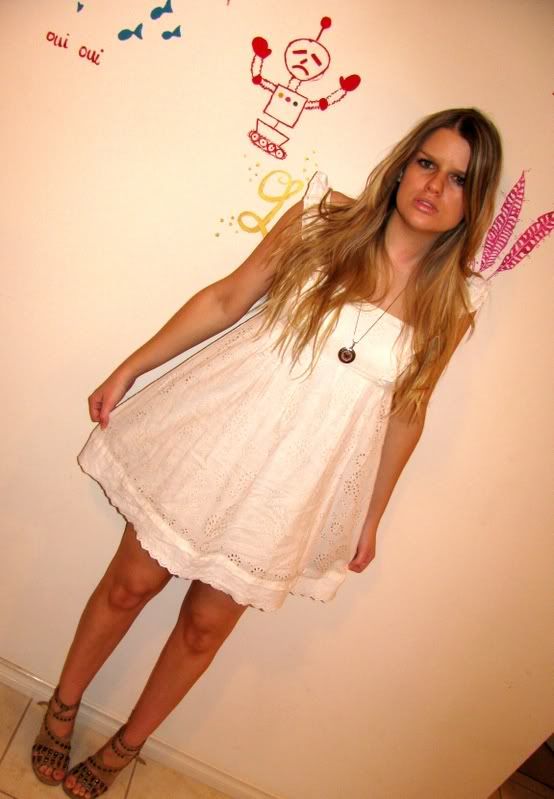 Was not a pretty sight. I looked all kinds of bad in all the pictures I had, including this silly one. But I am posting it here anyway, because I did Lawn Bowls Week 1, so IT MUST CONTINUE. Or the whole world will explode. And I don't know if that would be much fun, unless it would. Oh and I know how much you all must have been missing the Wall Of Glorious Beauty, the robot just won't stop being sad. Who will cheer him up? Perhaps a pretty lady robot....
Meanwhile, it was very summer time like that day, so just a simple summer dress occurred! HUZZAH!
I've been fairly absent in this blogging universe this week, because of a man named Dexter. I have been spending all my spare time watching this. I think I may be in love with him, actually I am pretty sure that last night I was trying to explain to people how I was in love with a fictional character serial killer. I'm sure they didn't think I was weird at all.
But today I am catching the magical tractor back to Blog Land, and your eyes can be burned again by the pain of gazing at my pictures for several hours. I know how much you all enjoy that.
If this doesn't make any sense or dollars, it's probably because I have only had 2 hours sleep....
dress Mooloola, shoes Sportsgirl