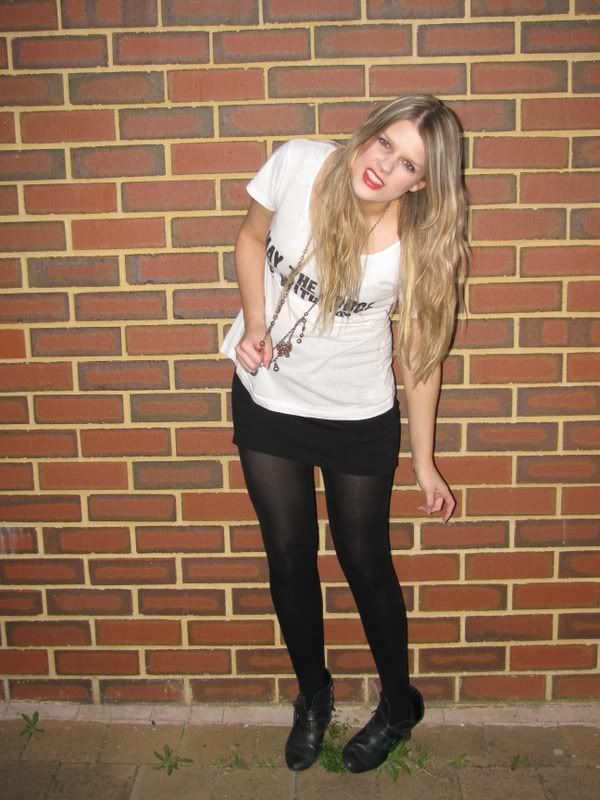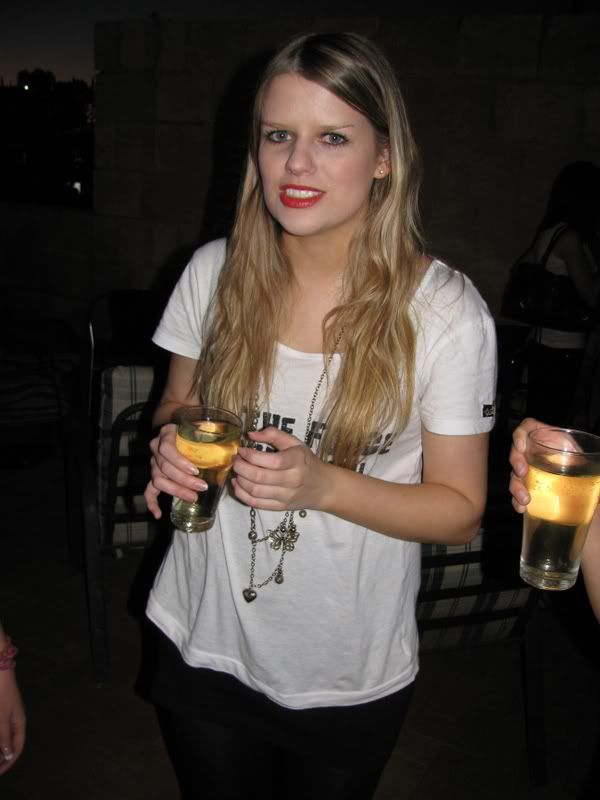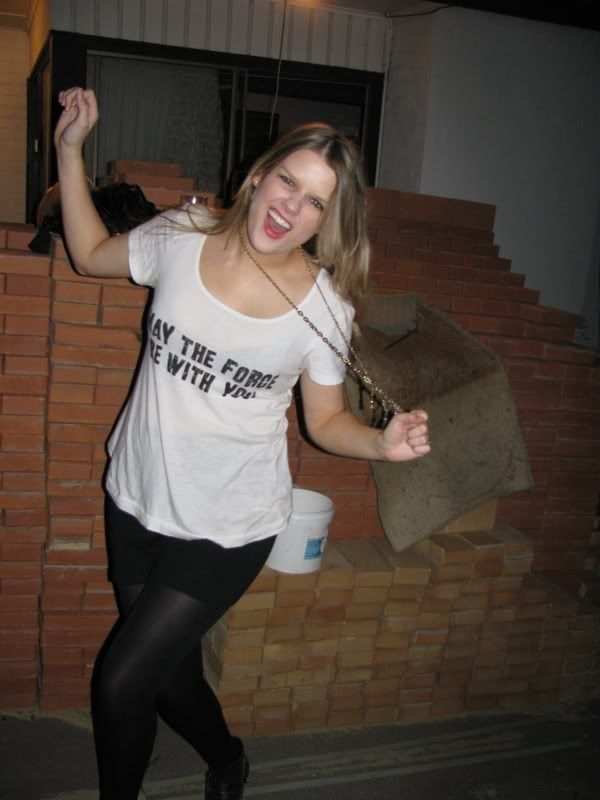 Friday night fun, because I am such like a Jedi.
This is not the world's most exciting outfit, the world's most exciting outfit would probably be a ball gown made entirely out of staplers. Mmm I sure do like staplers.
Meanwhile, I just love this tee, it makes me laugh and gives me special jedi powers every time I wear it, and you all know how I feel about special jedi powers.
One time I was wearing this when I caught a bus, and the bus driver just stared at it for ages and said "What does that mean" and I just said "I'm a Jedi." and he said "Ok".
I should have got some George Michael style pictures with this on.
But I did not.
Yes, that is wine in a beer glass. Yes it confuses you and makes you feel like you are just drinking juice. So yes, you end up rather out of sorts by the end of the night. Yes it is classy, but these guys did not have anything else.
Oh and look, there is a big pile of bricks there! I like bricks, so it was very exciting to see an entire pile of them! Hooray Hoorah Bricks are fun.
top One Teaspoon, skirt American Apparel, mystery boots